The Big Breakfast
Serves: 1
Preparation: 10 Mins
Cooking: 15 Mins
The Big Breakfast is warm in your tummy and nostalgic in your heart! This universal breakfast can easily be accepted into everyone's appetite, which is served with classic favorites such as scrambled eggs, bacon, and bread.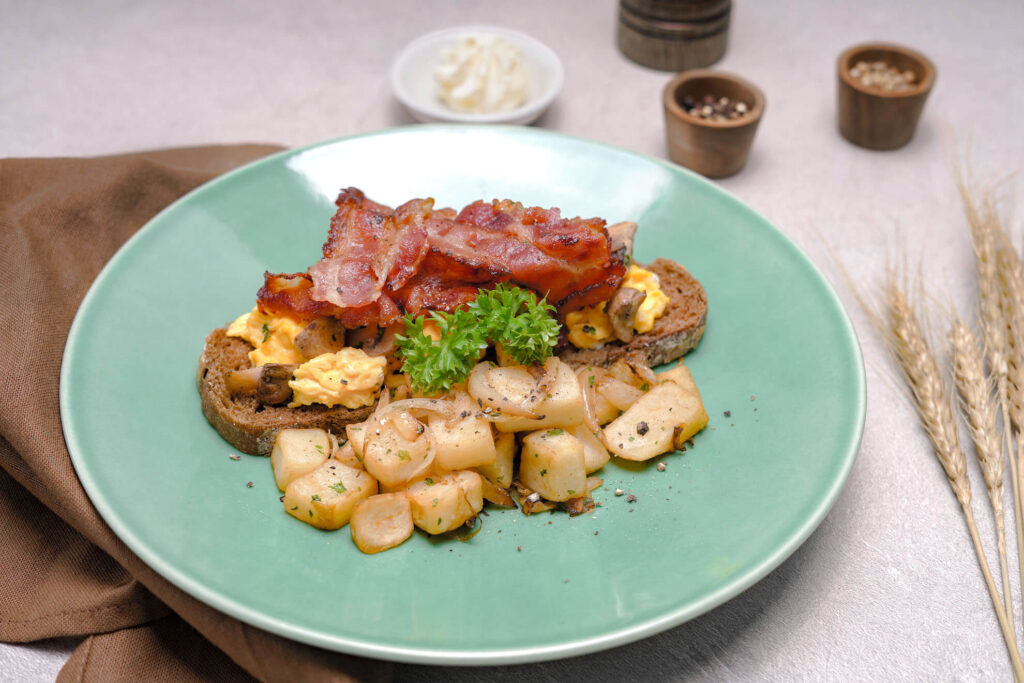 Ingredients
2 tbsp of olive oil
Butter
1 onion, slice
Salt and pepper to taste
2 eggs
2 slices of rye bread
4 strips of bacon
¼ pound of button mushroom, cut into chunks
2 pounds of potato wedges
Method
Warm up 2 tbsp of oil in a pan, and set over medium heat.
Whisk together two large eggs and scramble them until they are 90% cooked. Add salt or pepper to your desired liking.
Fry the bacon until it is cooked to the desired crispiness.
Mix in 2 tbsp of olive oil into a large roasting pan, and roast potato wedges until they're fork-tender and browned. Mix the salt with caramelized onion and mushroom until it is evenly distributed.
Add butter on both sides of the bread, and toast it.
If necessary, adjust the seasonings after tasting. Place on a serving dish and serve.